Providing Superior Health and Balance Through Chiropractic
"Chiropractic care is more than just making the pain disappear. It is about learning, understanding and taking care of your body to improve your quality of life."
Our state-of-the-art chiropractic care facility is St. Louis' go-to choice for functional nutrition, spinal decompression, class IV laser therapy, traction, and myofascial release (RRT therapy). We're here for our community, providing relief from headaches, sciatica and disc problems, auto accidents, sports injuries, lower back pain and more. Treating aches and pains has been our specialty, for years, whether the source is triggered by an accident, injury or just wear and tear on your body. But there's more to it than mere pain relief. Supporting the internal health of the patient is just as, if not more important, than strengthening and correcting the external structure.
Have you had blood work done and been told your lab values are normal, but you still don't feel good? Have you been on the same routine of treatment for years, and yet you're not really getting any better, or maybe even feeling worse? If this is the case, then you need to set up a consultation with Dr. Ron, and he will show you what may be "hidden" in your blood work that can be hindering you from feeling your best. Most doctors are trained to just make sure your labs are "within normal limits" but these parameters are so vast in most cases that merely falling in limits isn't ideal, or even healthy. Dr. Ron can teach you how to identify these anomalies in your blood work so you will be able to do basic interpretation and understand more completely when talking with any other doctors from now on. He will also provide you with the best "all-natural" treatment plan customized to help you reach your health and wellness goals.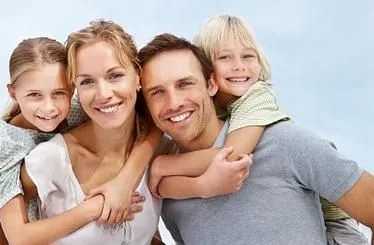 Dr. Ronald Arconati has been the owner of Oakville Health and Rehab Center since 1999 and has extensive experience treating painful conditions and injuries. But he realized early on, the need for internal support and wellness of the body as a whole, so he has never stopped learning and gaining knowledge in the wellness field. And now his practice has such a strong emphasis on internal issues that he recently has changed the name of his company to Oakville Health and Wellness Center.
With our chiropractic care facility, we treat the whole body and not just symptoms. You'll always be more than a lab result to Dr. Arconati and the rest of the staff. That's why he will go over your plan and explain it in terms easy to understand, and give sound evidenced-based reasons for his care. Consultations are more than a check on our to-do list with patients, they're an integral part of learning about the patient, their wants and needs. We strive to be a leader in holistic healthcare using a natural approach.
Oakville Health and Wellness Center – "Natural healing of the body, from the inside out." It may be our mission statement, but it's the driving force behind everything we do here. If it matters to you, it matters to us.
5682 Telegraph Road, St. Louis, MO, 63129

Proudly serving:
St. Louis, Oakville, Jefferson County, South County